To guide a manager, you need to focus on what they do
(and make it easier for them to do the right things)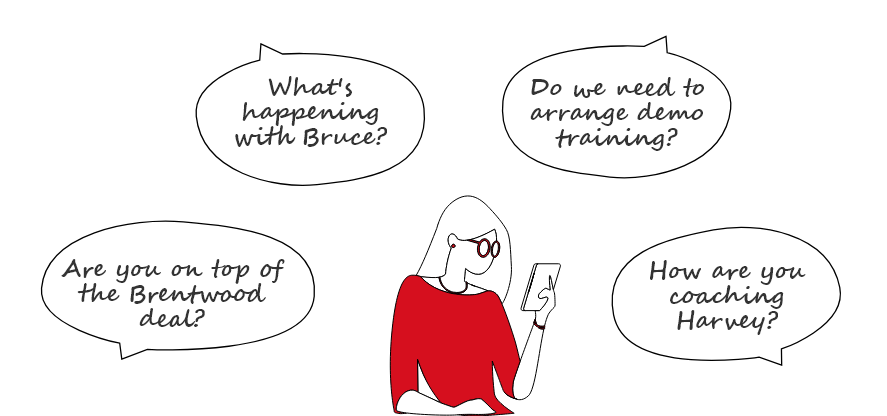 Use your CRM to understand deals and reps.
Use Ctrl.io to understand your managers.
Use less effort to do the right things
Ctrl.io is built around the day-to-day flow of managing a team,
so it fits in without adding more work.
Managers are in the deals
Go beyond reviewing calls - how's the seller handling the deal overall?
Managers can add a quick rating and comment using the Chrome extension (no CRM integration required, phew).
Understanding how a manager does reviews shows where they might need help.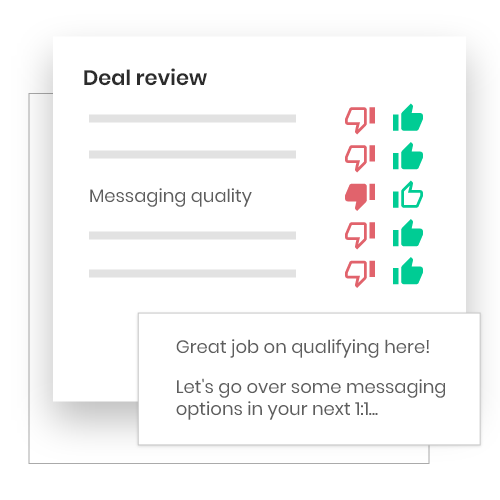 A doc doesn't do this
In pipeline reviews and coaching conversations with each seller, their deal reviews are ready to use as examples and highlight patterns.
Templates in Ctrl.io aren't just headings. Include a pipeline check-in that remembers what they said last time (that's one less spreadsheet to worry about).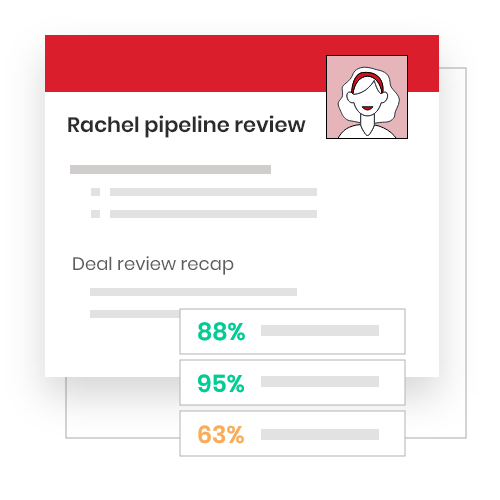 Actions lead to results
Everyone should leave each meeting or impromptu chat knowing what needs to happen next, so actions are easy to assign and follow up on.
Here's the real bonus: seeing the actions managers are setting (and that they are setting them) means you can help them give their team the right guidance.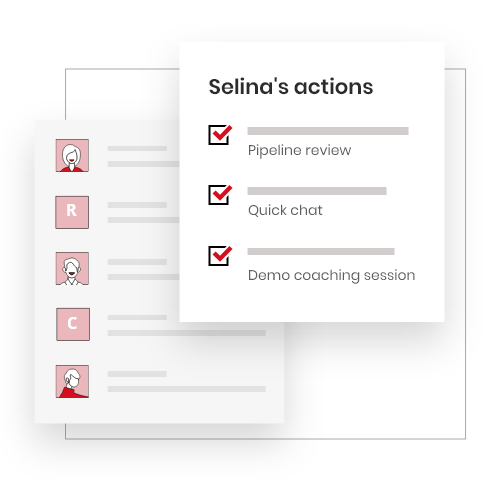 Getting out of the weeds
Managers can break out of the "didn't we talk about this already?" groundhog day with deal reviews, updates, actions and a coaching diary in one place.
So when you ask how it's going with their team, they can tell you more than just pipeline metrics.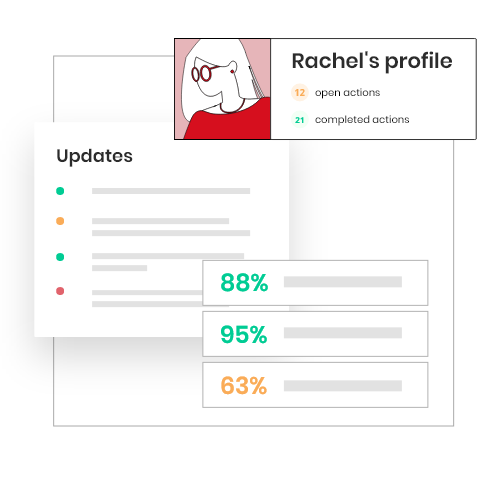 Coaching the coach
Now you have a way to see how managers are interacting with their teams, you can lead by example.
Steer them away from becoming "super reps" with data about how they manage and coach.
Help them with their top priority: to support and guide their teams.