Being
confident in your forecast

means
knowing what it takes to get there.
Startup sales leaders don't have the luxury of calling a number and hoping it'll work out. 
Ctrl.io gives you the tools to make it happen:
Map a path to your goal using the deals in your pipeline, not just averages and weighted totals
Get on the same page with reps about their priorities
Spot issues with key deals early and share feedback to guide reps back on track

Built exclusively for HubSpot
When you can't rely on pointing at the CRM
and asking your team "How's it going?"
You get storytime in pipeline reviews
It's easy to get distracted when reps talk about their big logo or recent demo, instead of focusing on deal progression.
Weightings don't give the full picture
Stage probability of 80% predicts the future value of the deals in that stage, but it doesn't help prioritise them.
It's tough to see what's missing
When deals get moved out of quarter or the value drops, you might not realise until it hits you at EOQ.
Get confidence in your commit
"

How does my pipeline map to my goal?

"
Coverage looks generous and probability metrics say you're good to go. But can you really stand behind it without knowing which deals you're relying on?
Forecast gets into the detail you need to plan and execute.
Have a plan A, B, and more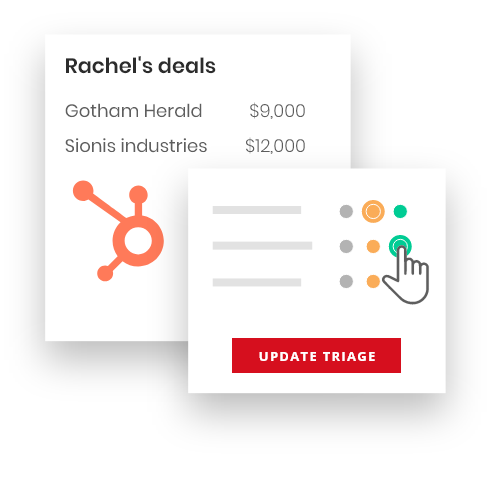 "

Which deals are we relying on?

"
You want each rep thinking about their "book of business" and how to prioritise their effort.
Deal triage lets you make plans, even before you move deals into those committed stages.
Keep conversations focused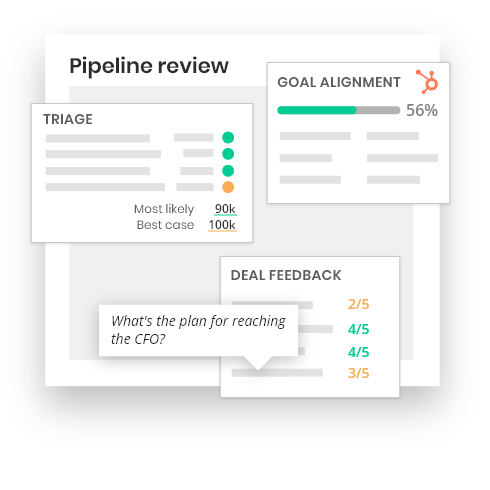 "

What do you need help with?

"
Keeping pipeline reviews snappy and useful is tough when you're bouncing from deals board to dashboard and hoping the rep remembers it all after they launch into back-to-back demos.
The rep canvas brings what you need into view and makes it easy to focus on planning to win.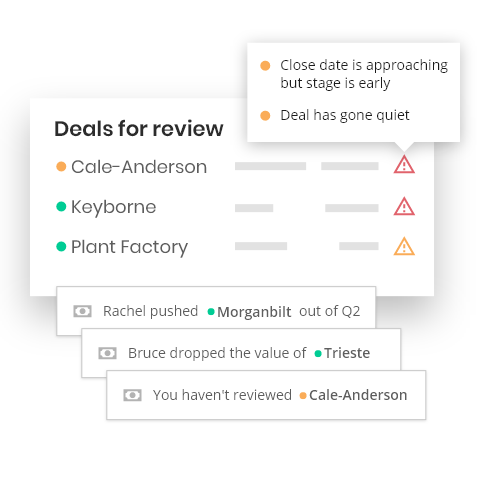 "

What happened to that deal?

"
When you're faced with a pipeline full of deals, it's tough to remember which ones you talked about or spot those forecast risks.
Alerts and issues give you a heads up when things might be going sideways.
Get straight to the point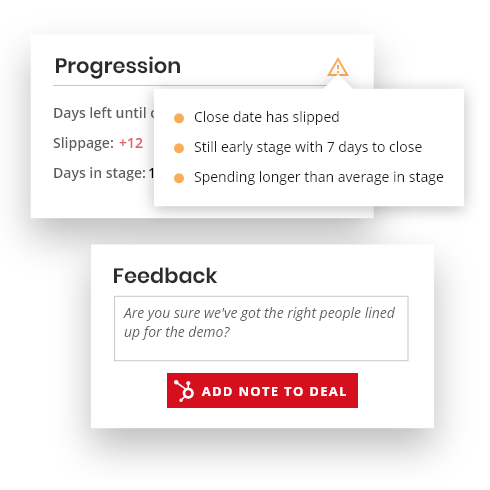 "

Is this deal progressing?

"
No need to dig for hidden details or fathom the meaning of everything you see on the CRM deal page.
Deal check lets you review what's important and share your feedback on the spot.
It's less expensive than you think
and you definitely don't need ops to set it up.
You can use ctrl.io even if:
You haven't achieved repeatability in your process
You don't have years of historical CRM data
You don't use a particular sales methodology
Your CRM setup isn't perfectly polished