"

How are you going to hit your number?

"
No sales manager likes it when things go sideways,
but you can't micromanage every deal.
Use

Ctrl

to coach your closers to own their pipeline.
Avoid the pipeline review
pitfalls
You spot something on a deal
Because you live in the CRM, right?
Use the Chrome extension to add deal feedback so you can note it without leaving the tab.
Save it to talk through in your next pipeline review to avoid that "I'm sure there was something I meant to mention" moment.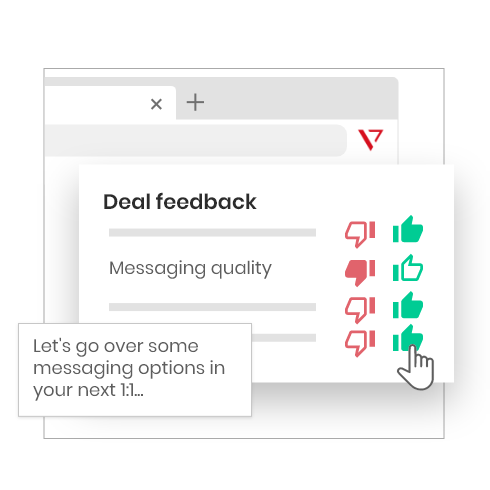 Rachel prepares in advance
The best reps come prepared.
With the Hubspot integration, Rachel can triage her deals (without any copying and pasting), a simple process that helps her take ownership of her commit.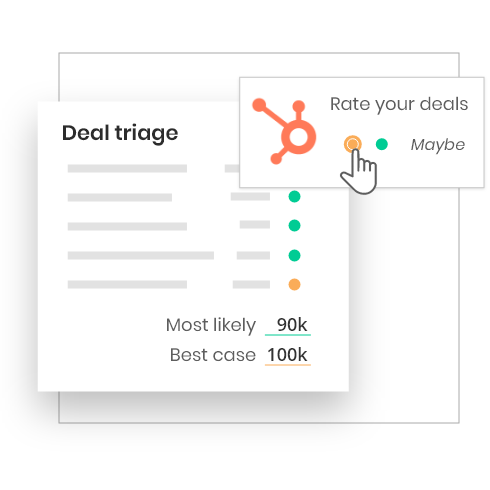 5 minutes before the meeting
With a quick glance, you can scan over Rachel's pipeline metrics and see her confidence on the deals that align to her quota.
Remember those deals you reviewed? There they are – just click to add.
Now you have a head start on making the most of your time.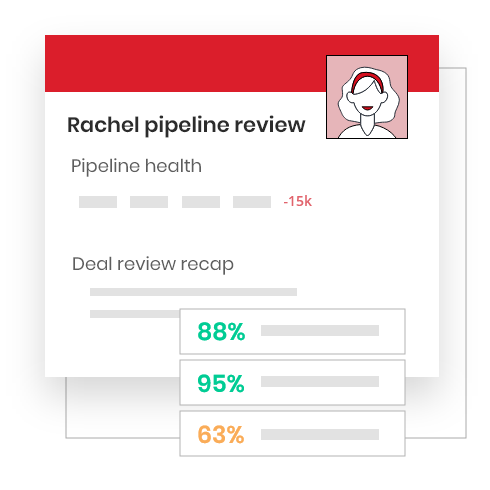 Great chat, now what?
Action makes the difference between a conversation and a plan. When Rachel leaves the (Zoom) room everyone knows what needs to be done.
Follow up is just as critical so next time you meet, there's no digging required to see what's been done or not.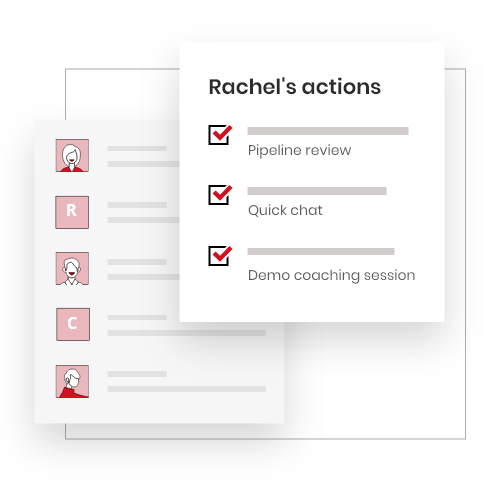 Rinse and repeat
Week to week, it's simple to stay on top of what you asked Rachel to do or what you noticed Bruce needs help with.
When your boss asks "how's the team doing?" you don't have to scramble for spreadsheets and docs to get the gist (and more importantly, their latest commit).